About Our Institution
Who we are
A Brief History
The General Baptist Bible College (GBBC) was established in 1965 as an answer to an appeal from the local General Baptist Churches for a much needed training school for national church workers. The school opened its doors to learners at the old rented building located at the corner of Quezon Boulevard and Gempesaw Streets, Davao City.
After three (3) years in Gempesaw, the school moved to Puan and again occupied a rented house about 150 meters from McArthur Highway. Finally, a spacious lot was acquired where new buildings were constructed.
---
Programs We Offer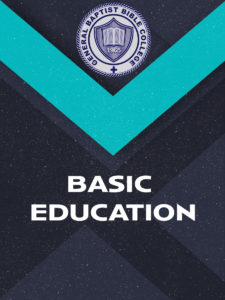 Basic Education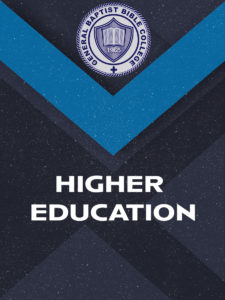 Higher Education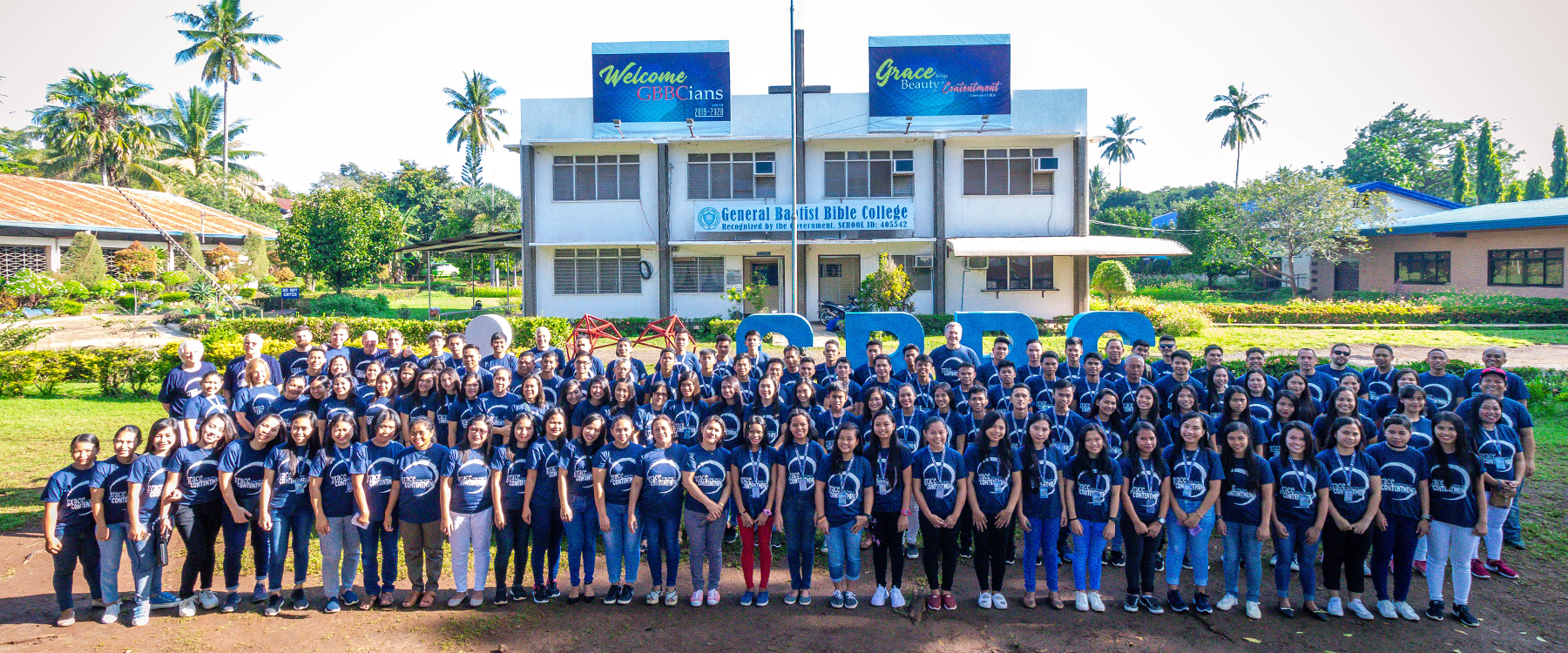 "You have heard me teach things that have been confirmed by many reliable witnesses. Now teach these truths to other trustworthy people who will be able to pass them on to others."
—
2 Timothy 2:2
---
Why study with us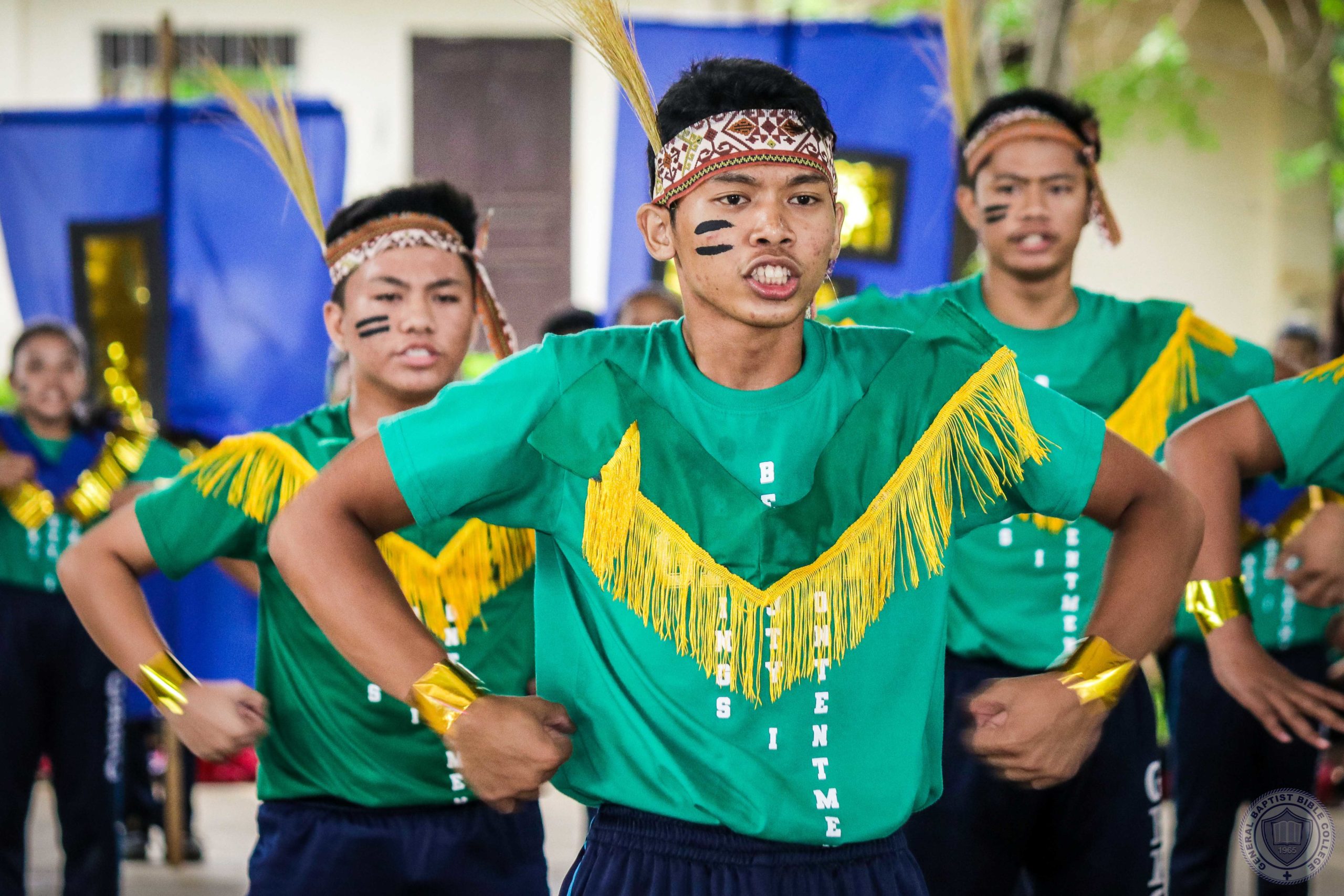 Leadership

The provision of competent management and the implementation of good communal governance aligned to the growing needs of the college. It is the determination to treat each other with respect by communicating openly.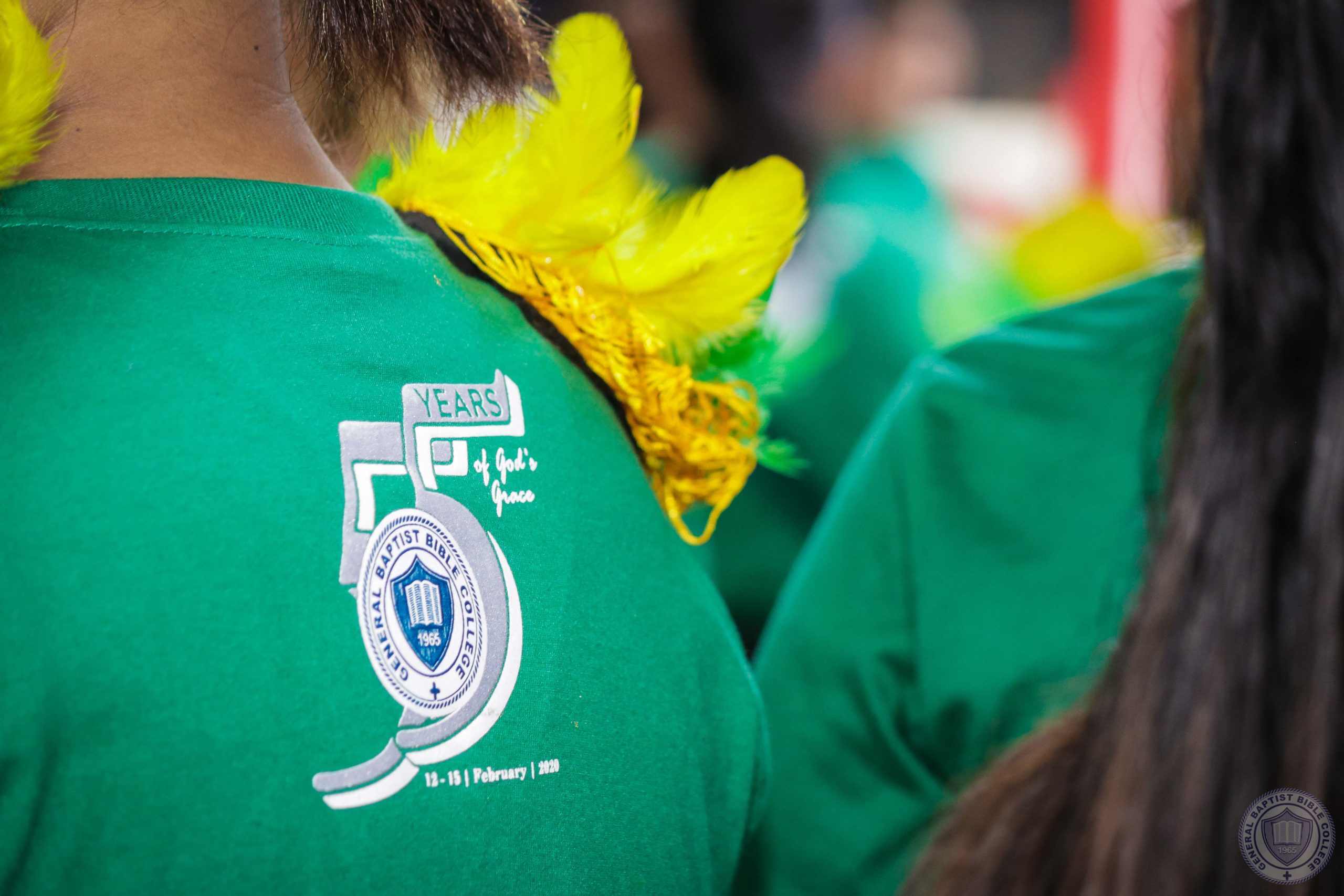 Integrity

This is where our college's reputation endures. It is the congruence between the college's character and conduct. This begins with insisting on absolute quality of leadership, education, and service, and acting with a strong sense of accountability in everything we do, thereby earning the trust, respect and confidence of students, churches, sponsors, supporters, colleagues, partners, and the public.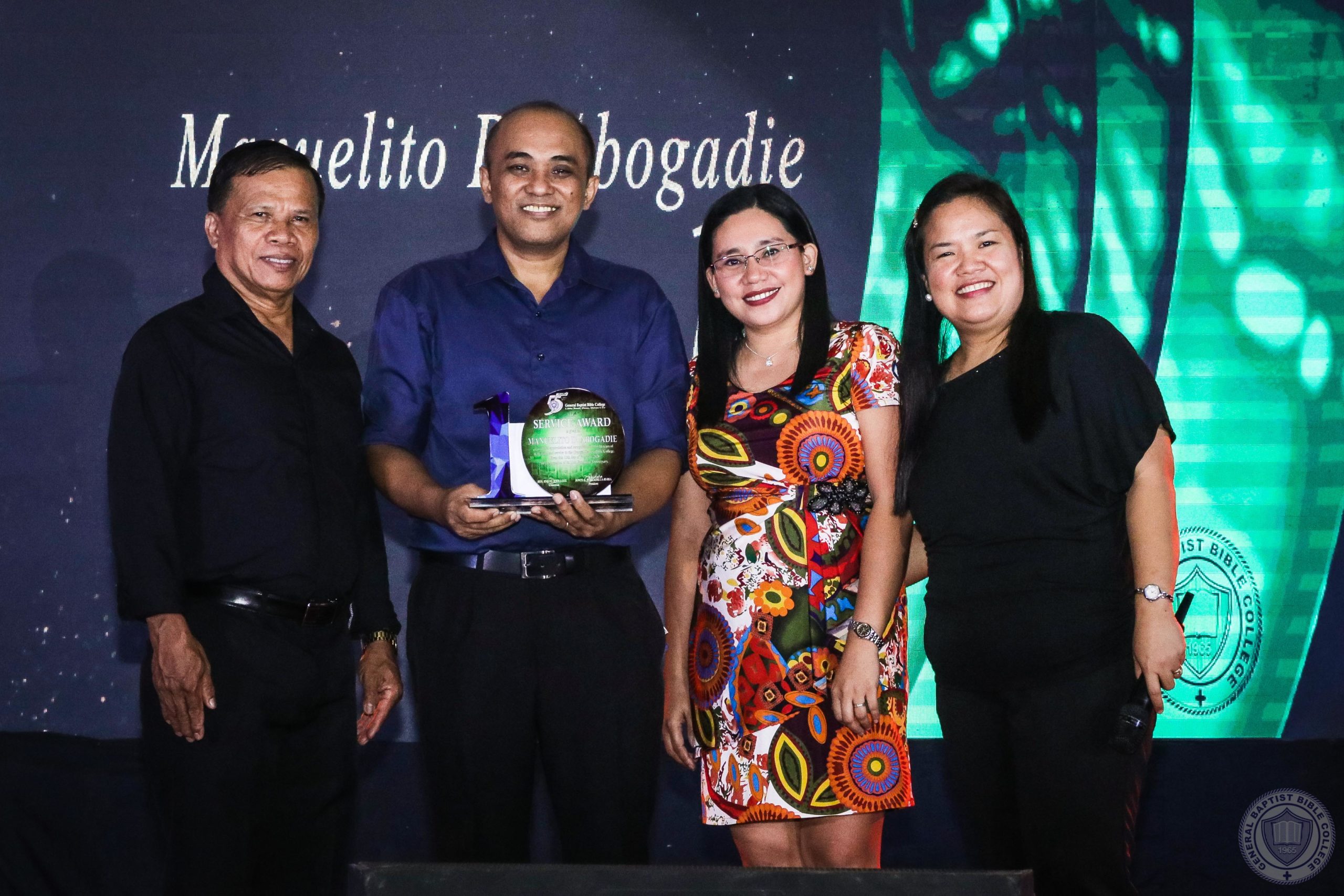 Commitment

It is our unwavering pride and total dedication towards all Biblical and ethical principles applicable to all spheres of our community and Christian service. It is by sharing an infectious sense of mission to make an impact on society as a whole.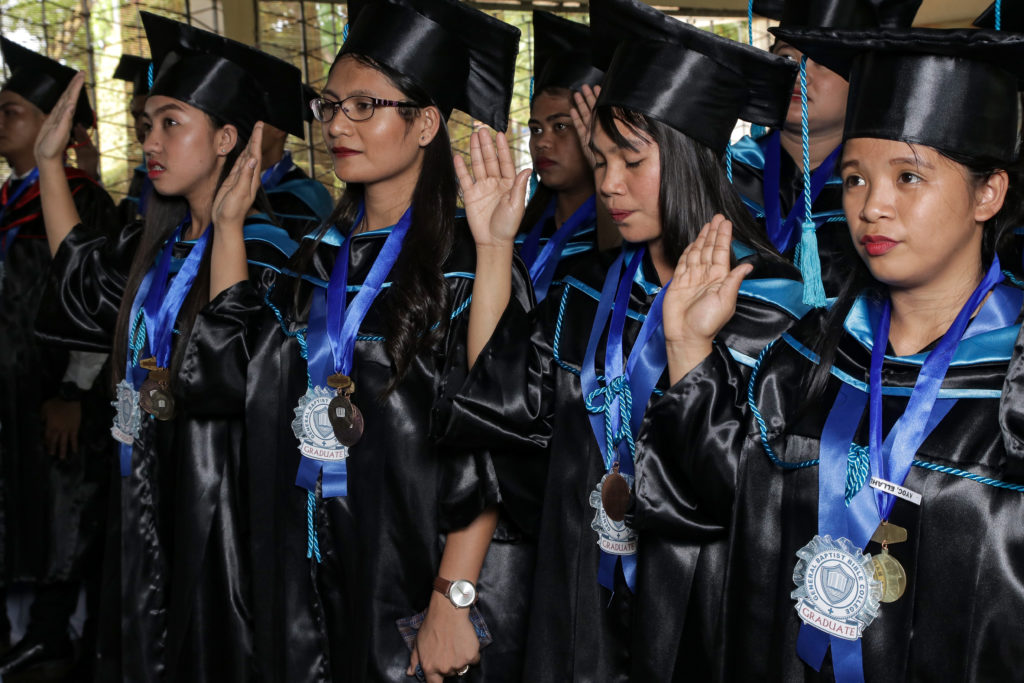 Excellence

This is the aspiration to provide quality education with the compelling desire to improve educational and academic standards with great emphasis on social responsibility, spiritual maturity, and character development.
---
Graduation Messages
A smile for GBBC for committing to provide an excellent education for us, thank you for being the stepping stone in fulfilling a child's greatness.

Jessrelle O. Capinig
To our Alma Mater, the General Baptist Bible College, thank you for being an integral part of our learning. We are so grateful that you embedded learnings and values in our minds and hearts that we can use as armors as we fight to reach our dreams.

Sheila Mae A. Deleña

I thank all of the faculty and staff most especially our teachers who are constantly giving their full service to every student. In my years at GBBC, I can say that it was the place for me to gain confidence.

Jerene V. Quipao

Let us also thank this institution, the General Baptist Bible College, which provided a safe place for us to learn and exercise our skills.

Claire Joseph B. Bugoy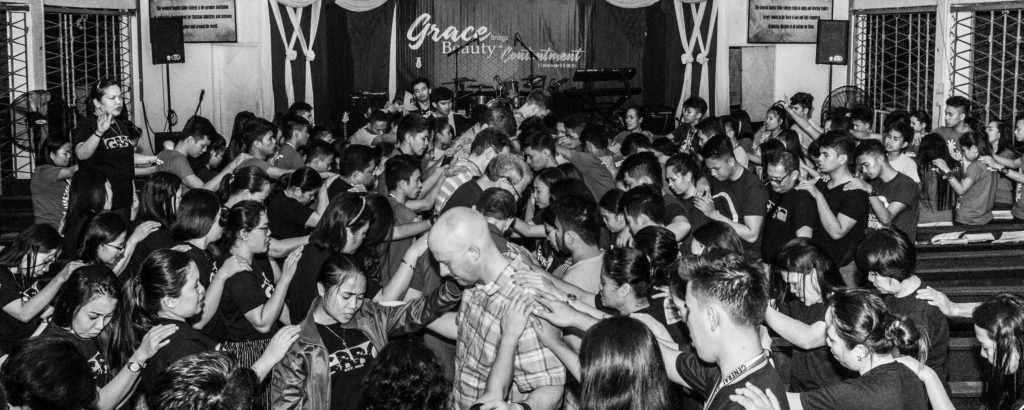 "Doing together what we cannot do alone."
---
The President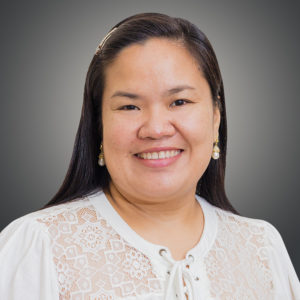 Joyce C. Porcadilla-Rubia
The General Baptist Bible College, Inc. (GBBC) over the years has evolved from a small Bible school of 18 students to a multi-level educational institution. Moving towards where it is right now has been challenging as well as inspiring. While nobody perhaps in the past expected the GBBC to grow and expand towards this direction, the current reality is that in order for GBBC to be distinct in its offerings, we need to adapt to the fast changing landscape of basic education, theological, and ministerial training. We need to be proactive in responding to the demands and needs of our stakeholders and the different fields of missions and ministries. Therefore, we need to look into and maximize our physical, human and financial resources and adopt new initiatives to provide the necessary framework to motivate GBBC towards achieving its vision of becoming the premier institution for leadership development for Christian ministries and missions in the Philippines and around the world.